Contact us at 815-942-6880 for more information on any of our bus trips.
On October 4th, the Morris Area Public Library will host a trip to the Starved Rock Lodge for an Autumn River Cruise. Tickets are $50, and covers a trolley tour, river tour, lunch and transportation via school bus.  

The tour begins at 11:00 am.  A narrated trolley will take us to our boat and give us a history of the area. We will be able to see the beautiful fall foliage of the Starved Rock State Park area by water. Restrooms are plentiful, and minimal walking is involved.

Chicago Blackhawks
The Morris Area Public Library  will go see the Chicago Blackhawks play the Winnipeg Jets at the United Center in Chicago  on January 19th. . Tickets are $105 per person, including transportation and entry into the game.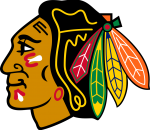 The Polar Express at The Chicago Union Station
ALL ABOARD! Calling all passengers who would like to take a magical trip with us to the North Pole?! We will be hopping aboard the Polar Express on December 29th and spending the day making wonderful memories. Tickets will only cost $50.00 per person and that includes the bus ride to and from Chicago's Union Station. We are meeting at the library at 9:30 a.m. and should return by 4:00 p.m. 
With it being the Sunday after Christmas, this would be an amazing gift for your little ones! Just when they think the holidays are over, they get one more HUGE surprise! Stop in today and reserve your spot!